New 'Burberry Inspire' Initiative Aims to Reach 500,000 Young People With Creative Youth Development Programming
Read All Posts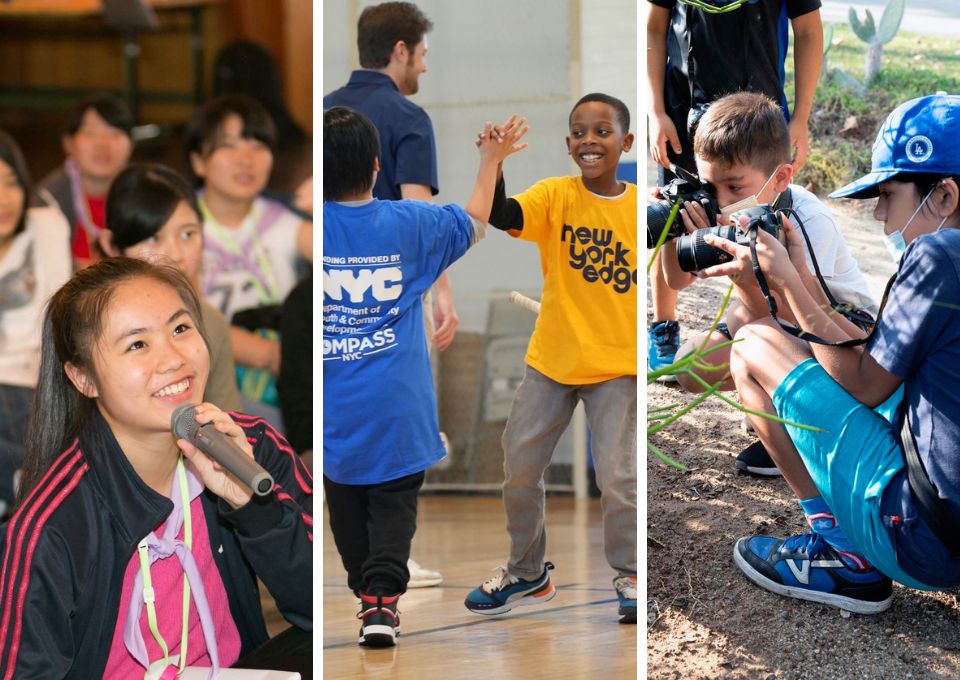 Today, the International Youth Foundation (IYF) proudly announces the launch of 'Burberry Inspire', a global youth empowerment program supported by Burberry Group plc and The Burberry Foundation–an independent charity created by Burberry Group plc in 2008 with a commitment to using the power of creativity to drive positive change in our communities and build a more sustainable future. 
IYF knows from more than 30 years of experience in the positive youth development space that solving the world's toughest challenges will require young people to lead the way with confidence, creativity, and innovative thinking. That's why the new Burberry Inspire program is so important. With the aim to reach 500, 000 young people (ages 10 – 24), the program is designed to equip and inspire youth across the globe to discover and harness their creativity in ways that will allow them to drive positive change in both their lives and beyond. 
At the heart of Burberry Inspire is a commitment to respecting the diversity of young people's lived experiences, valuing their perspectives, elevating their authentic voices, and supporting their creative development and expression. This approach to youth development, referred to as Creative Youth Development (CYD), recognizes that creativity and creative expression take different forms. For example, some young people may demonstrate their creative spark through painting, music, theater, or dance while others may express themselves in a STEM-related field by finding innovative solutions to serious challenges faced by people close to home, or across the globe. From a CYD perspective, we know the positive role creativity—of all varieties—plays in the development of a young person's self-confidence, connection to self and others, and sense of hope for the future.
This commitment to CYD is shared by IYF, The Burberry Foundation, and eight youth-serving partner organizations that are already empowering young people in their countries and communities. Among these local partners are organizations that focus on the creative arts; science, technology, engineering, and mathematics (STEM); life and leadership skill building; and a variety of other programming that makes them a perfect fit for the Burberry Inspire initiative. Operating in Italy, Japan, South Korea, the United Kingdom, the United States–and soon also in Hong Kong S.A.R., China– these organizations bring critical expertise and a deep understanding of local contexts, including the unique challenges and needs of the young people in whose lives they are already making a powerful difference. Some of them have been working in the youth-serving space for 30, 50, and up to 100 years. Not surprisingly, all of them have impressive track records of effectiveness. 
Community Youth Center of San Francisco  
Community Youth Center of San Francisco (CYC) provides the youth in San Francisco, California a sense of belonging and vital tools and experiences to succeed in life. Founded in 1970, CYC serves over 8,000 youth each year.  
CSV Milano  
Founded in 1997, CSV Milano serves 1,000 youth annually in Milan, Italy. The organization collaborates with municipalities throughout the metropolitan city of Milan, schools and universities, and other organizations to promote a culture of volunteering and solidarity.  
Future For Youth Foundation in Korea  
Founded in 2000, the Future for Youth Foundation in Korea (FYF) is a social welfare foundation that specializes in supporting the growth of children and young adults. FYF serves over 200,000 youth annually.  
Girls Inc. of NYC  
Founded in 1998, Girls Inc. of New York City (GINYC) inspires all girls to be strong, smart, and bold, delivering life-transforming programs to girls, young women, and gender-expansive youth throughout New York City. The organization serves 10,000 students annually across 150+ middle and high schools with comprehensive, "whole girl" programming that fits directly into the framework of creative youth development.  
Girl Scouts of Japan  
The Girl Scouts of Japan (GSJ) has been a leader in positive youth development in Japan for 100 years, with a focus on girls and young women. Founded in 1920, GSJ serves over 30,000 girls and women annually with the mission of enabling girls and young women to think and to work on their own for happiness and peace as responsible citizens. 
Heart of Los Angeles  
Founded in 1989, Heart of Los Angeles (HOLA) currently helps over 3,100 young people overcome barriers through exceptional, free, integrated programs and personalized guidance in a trusted, nurturing environment annually.  
New York Edge  
Founded in 1992, New York Edge is the largest provider of after-school programming in the city of New York, serving 30,000 students across all five boroughs in New York City and Long Island, in the United States.  
Onside   
OnSide is a national charity that believes all young people should have the opportunity to discover their passion and their purpose. They fund and build state-of-the-art, multimillion-pound Youth Zones in the country's most economically disadvantaged areas. Each year, 50,000 young people are supported by Youth Zones.  
Since our founding more than 30 years ago, the International Youth Foundation (IYF) has partnered with organizations that understand the importance of investing in young people and who know, as we do, that with equitable access to the right opportunities, resources, and support all young people can transform their lives and create the futures they want.    
 
Learn more about Burberry Inspire.