Youth Led Development is Locally Led Development: The Story of Quest Alliance
Read All Posts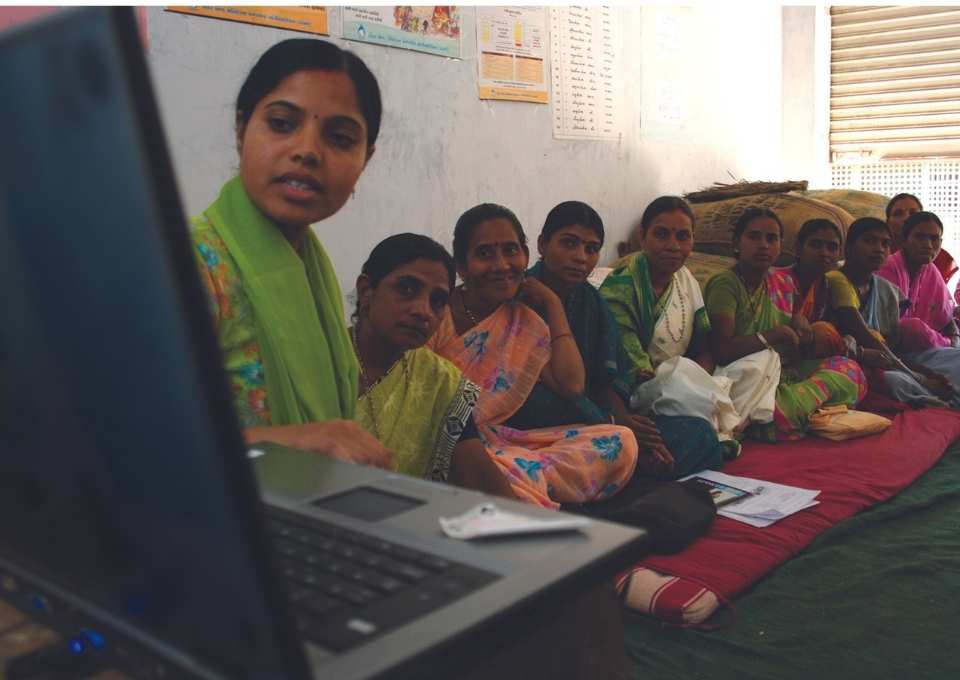 As a global organization with teams based in all our operating countries, the International Youth Foundation (IYF) relies on the unparalleled expertise and experience of local teams and partners. They provide an unmatched understanding of local contexts and communities which is essential for creating a sustainable impact that grows and evolves even after a partnership or program naturally ends.
From 2005 – 2008, Quest Alliance was a three-year program that IYF implemented in India with funding from USAID. Under the leadership of Aakash Sethi, then 23 years old, the program thrived for three years until it came to a natural close. Today, fifteen years after the program ended, Quest Alliance is a powerhouse independent organization that equips young people with 21st-century skills such as [list three]. Below, Sethi—who still directs the organization—shares reflections and insights from his journey incubating and expanding Quest Alliance from an IYF program to a fully independent organization of over 500,000 young people each year.
How did you first become involved with IYF and with the Quest Alliance program?
I first met IYF eighteen years ago during a USAID Summit about bridging the gap between education and employment. The summit was held in Egypt at the Library of Alexandria, and I was providing a youth perspective on a panel IYF was hosting. At the time, IYF was looking for someone to open and direct an IYF office in India as part of the new Quest Alliance program. It was very much a 'right place, right time' situation, so I put my hand up. I always thought I might get that kind of opportunity in my 40s, but not in my 20s. I have a lot of gratitude that I had the opportunity at that stage of my life to play a leadership role in a global organization.
What happened after the three-year, USAID-funded Quest Alliance program ended?
After the program ended, USAID was keen that we didn't close the project in India. My team and I agreed—we felt as though we were starting to gain momentum just as we were wrapping up. We'd given ourselves a good head start, but we knew there was more to do. So, we drew up a plan for incubating and registering Quest Alliance in India. Incubating an organization wasn't the norm back then, and we knew there would be risks and challenges. But my team and I were excited to continue running with the program mandate around ed tech, technical learning, partnerships, taking an ecosystem approach, putting youth agency at the center, and leading through collaboration. This was part of IYF's DNA that transferred over during the program life cycle and is still part of Quest today. Back then, this wasn't part of the operating model for most nonprofits. As a value proposition, it was unique and something we thought we could take to potential funders. We were excited by it and thought it was something donors would be excited by, too.
 As the program ended, what were you and your team thinking about what was coming next? 
In 2009, we were a young team—there were four of us, all of whom had started on the program team. We were excited, but sometimes young people can have a commitment phobia, so we had to take the mental plunge and decide whether we were ready for a longer-term commitment. The process of incubating and registering would be a marathon, not a dash, and there would be added responsibilities and risks. Taking a start-up approach, we tried to stay lean by having team members play multiple roles, moving into a new space, and deciding to take 50% pay cuts for the first couple of years. We were young and felt we could stick our necks out, which was good because we had skin in the game. Even though we didn't have continued support of IYF's institutional resources after the program ended, we knew IYF would continue giving other kinds of support after the project ended. Yvonna Stevens, for example, IYF's CFO, would advise us on navigating compliance, tax exemptions, and other challenges related to registration. We felt IYF had our back, and this was a contributing factor to our decision to take on the added risks and responsibilities that incubating and registering Quest involved.
"We're engaging around 200,000 young people every year. Each year, we partner with 40 organizations, many of them in the skilling and education space." 
What were key opportunities and challenges that you anticipated or faced as a newly registered organization? 
There were many opportunities—for example, we knew that having a fresh, independent entity that listens to and serves all the local partners, building a collective agenda without the influence of a global "mothership" organization, would be seen by many local leaders and partners in a favorable way. Also, having more people in the country leading from the front allowed a faster decision-making process, letting us address local complexities better than at an international level. Of course, there were also challenges. Finding the right governing board was a challenge, but critical to success. It took time. We worked with a consultant to make sure we didn't just put together a "friendship board," but rather a board built on competencies. There were also hurdles linked to compliance and exemptions that we had to navigate. At that time, the biggest concern was fundraising. We knew it could be more difficult to fundraise as an independent entity because we would not be able to leverage IYF's established brand. We did a lot of events back then for visibility. We were lucky because just as IYF began to wind down its institutional support, a large corporate funder—Accenture—reached out to us. That was a big enabler—they became the anchor organization that would be significant in shaping our future. They found us by doing a web search, and they are still our biggest partner today. Back then, a lot of organizations didn't pay attention to things like search engine optimization (SEO), but we did. In addition, we had strong back-end processes and systems already in place because we'd gone through all of that with IYF. This operational excellence was another part of IYF's DNA that transferred over.
After 18 years—from an incubated IYF program to a powerhouse independent organization—describe Quest Alliance in 2023?
The original team of four is now a team of around 400 people. We have [seven] offices across the states of India. The DNA of 21st-century skills and enabling and improving learning through tech continues to be a big focus. We've grown a suite of products that enable learning for young people of different ages—a digital game that engages them in career decision-making, a chatbot for teaching computational thinking in schools and a platform for self-learning. Through these products and platforms alone, we're engaging around 200,000 young people every year and 10,000 teachers who have a completion rate of 50% as opposed to global completion rates that are at 20%. Each year, we partner with 40 organizations, many of them in the skilling and education space. We provide development support in areas like system building that allow them to do their work even better. A big part of our grants go out as subgrants to these partners, many of whom are located in rural, remote areas and serve vulnerable communities. Recently, we launched a digital curriculum for the Ministry of Skills and Entrepreneurship in India, the umbrella organization that does all the skills development work for the country. With that curriculum digitization, we will be reaching 2.5 million young people every year. We partnered with a state government in Odisha to integrate computational thinking for school students. Currently, we're working on an AI-based system with Google to provide young people with personalized learning experiences. Lastly, I'll highlight that in August, we were awarded a MacKenzie Scott Grant. That's the icing on the cake.
How do you plan to use the MacKenzie Scott Grant? 
The MacKenzie Scott grant is unrestricted funding that we can use however we want. We'll use a portion to finish and launch the Quest Learning Observatory. This is a physical space that we're building from scratch. It will be a research and development hub around 21st-century skills, a place where new and upcoming organizations can go to learn to design new products and build learning cultures. We're not calling it an incubator yet, but it will serve as a springboard. We are investing significantly in leadership development, automation and knowledge-building initiatives to transform our organization's culture.
Learn more about the earlier initiative that formed the Quest Alliance: https://iyfglobal.org/initiatives/education-employment-alliance-eea