During 2021, Your Generosity Will Go Twice As Far!
Help more young people like

Bethany

transform their lives.
With IYF's 30 years of experience, you can be confident when making your donation. Your tax-deductible gift helps ensure that young people around the world, including some of the most vulnerable and underserved, are able to realize a brighter future.
Thanks to a committed partner, we've established the
2021 Chairman's Matching Fund

. That means during 2021, all donations to support IYF's mission of equipping, inspiring, and supporting young people everywhere will be

matched on a 1:1 basis

. 
Your gift will have
double the impact!
Donations will, for example, provide training in sought after life skills (like teamwork, communication, conflict resolution, time management) for young people in Mexico; strengthen the capacity of local partner organizations in the United States and elsewhere to better serve the young people in their communities; and help equip young women in Palestine to secure good paying jobs in typically male-dominated fields like auto mechanics and electrical repair and maintenance.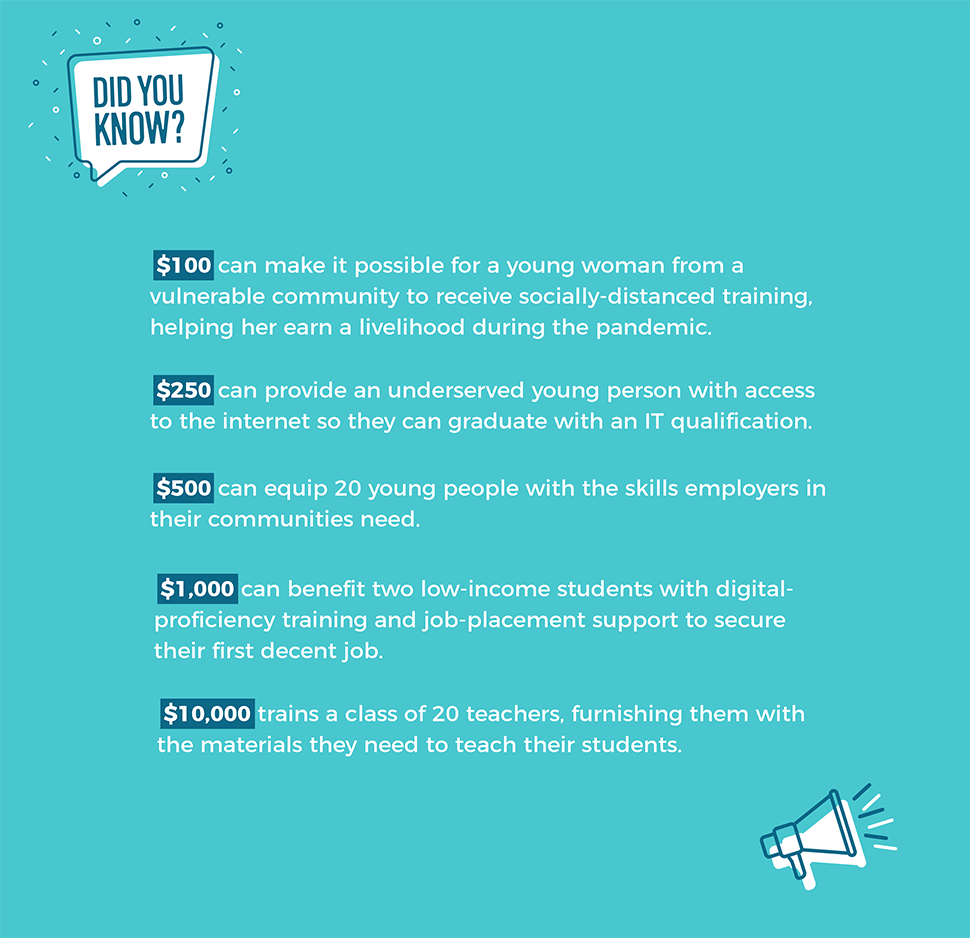 Transformative change only occurs when diverse people and organizations work together. We hope you'll join us in standing by, for, and with young people around the world because when they are afforded the opportunities they need, they can unlock their potential and create a bright future for themselves, their communities, and all of us.
Please know that we respect your right to privacy and will never sell, share, or trade donor information—including names, credit card information, email addresses, phone numbers, and other personal data. We will only collect information that is submitted voluntarily. If you would like this information updated or deleted, please contact us at 410-951-1500. For more detail, see our full privacy policy.
To learn more about how you can contribute, please contact Linda Obradovic.
SUCCESS STORIES
Donors like you enable us to reach young people around the world. Meet Bhavani, Johaneilyz​, and Helena, three participants in IYF initiatives, and see how your action can connect youth with new skills, hope, and opportunity.
IYF IMPACT
Donate today to be a part of global change.