Economic Opportunity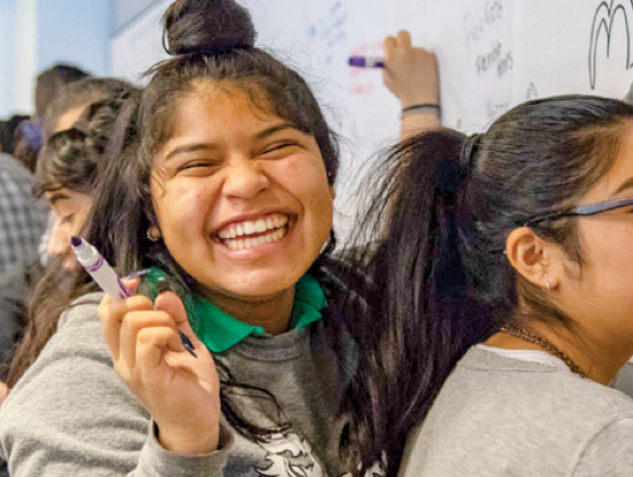 STRATEGIC OBJECTIVES:
ECONOMIC OPPORTUNITY Sparking access to a brighter future
IYF breaks down barriers that keep too many of the world's young people, including the most marginalized, from realizing their full potential. Our initiatives improve skills alignment and equip young people to get a job, effectively contribute to a workplace, thrive in self-employment, or succeed in an entrepreneurial venture. For a deeper dive into our Economic Opportunity work, see our Technical Brief.
What is economic opportunity?
The 1.2 billion young people in the world today represent a wellspring of energy, enthusiasm, and potential. Unfortunately, not all young people receive the same opportunities to unlock that potential and earn a decent living. Economic opportunity means young people can access the education, training, guidance, and connections required to successfully achieve economic security and independence.

---
An investment in youth builds our shared future.

In our rapidly changing world of work, no one knows for certain which jobs will become obsolete or emerge. What is clear, though, is the world's young people are eager to secure livelihoods that will help them create the futures they want.

When young women and men have economic opportunities, they not only elevate themselves, but also their families, communities, and whole economic systems. Our future is a shared one.
IYF's approach to economic opportunity is locally driven, market aligned, and youth inclusive.
Whether it's formal wage employment, informal gig work, entrepreneurship, or some combination of the three, young women and men choose employment paths based on a host of distinct factors. The barriers they face in pursuit of their goals will also be unique.
How We Advance Youth Economic Opportunity
We Prepare Young People for Employment

We prepare youth for the future of work, whether that is in employment, self-employment or as an entrepreneur. We work with local partners, building capacity to ensure young people gain the life skills, technical skills, and entrepreneurial skills they need. Life skills help young people to recognize and control their emotions; establish positive relationships; make responsible decisions; solve challenges; and set and achieve goals. For youth who choose self-employment or entrepreneurship we build skills such as personal leadership, negotiating and risk taking.

We Connect Young People to Economic Opportunity

Connecting youth to economic opportunities means supporting youth as they transition from education to employment, or supporting disconnected youth back into the labor market, on whatever economic path they choose. That can be employment, self-employment or entrepreneurship. To do this we work with youth, training institutions, and with labor market intermediaries to build those pathways. IYF helps young people access market opportunities to sell their skills or products, and works with employers to ensure youth have access to jobs as they are created.

We Build the Capacity of Training Providers

IYF considers capacity strengthening of local youth-serving and community organizations one of the most critical components of youth programming. The most effective programs are developed by local organizations familiar with the issues and population being served. We help organizations to meet their own goals, which we do using IYF's Quality Standards Toolkit, a facilitated process to identify strengths and gaps in organizational capacity. IYF also builds capacity in the formal education and training sectors.

We Strengthen Workforce Development Systems

It is not enough to treat youth employment as a simple supply and demand issue, the reality is more complicated. Even with perfect information on demand from employers, and education and training institutions can build those skills in youth, that doesn't mean young people will be able to access decent work opportunities. IYF's systems work focuses on the 'connective tissue' in the workforce system such as improving hiring and recruitment practices, reducing barriers to employment, and creating equitable policies.
 

"At first when I came here I was shy. So, PTS has given me the confidence to be able to speak to other people, to tell them my ideas in a respectful and positive manner."

- Primrose Mfilitwa, Hilton Durban Team Member, South Africa

 
---
Economic Opportunity in Action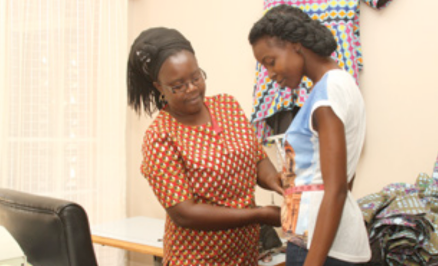 With a special focus on reaching young women, Zimbabwe:Works prepared the country's marginalized young people to enter the workforce. Receiving initial funding from USAID and an additional commitment from DFID and the Embassy of Sweden, this initiative brought IYF into partnership with local nonprofits and companies to provide critical job readiness training. We also helped entrepreneurs succeed in self-employment through business coursework and access to microfinance savings and loan programs. 
Learn more about Zimbabwe:Works, which also included capacity strengthening for local partners to succeed and operate sustainably.