Economic Opportunity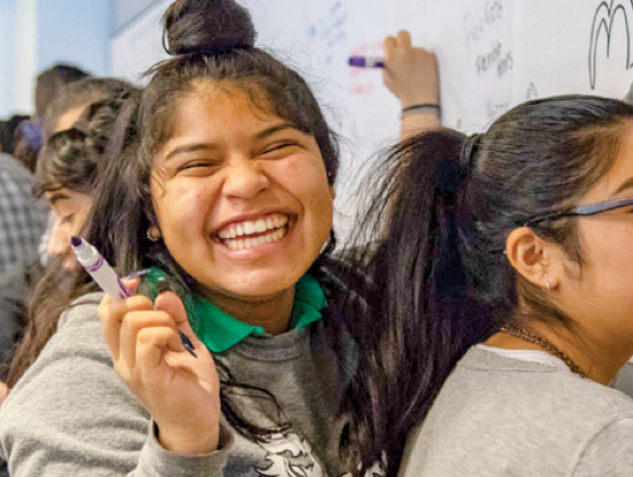 STRATEGIC OBJECTIVES:
ECONOMIC OPPORTUNITY Sparking access to a brighter future
The International Youth Foundation (IYF) expands youth economic opportunities through access to market-responsive skills, services, and linkages. We support young people so they can meet their basic needs and secure decent jobs or start their own businesses.
We do this through programming in Workforce Development and Employment, Entrepreneurship and Social Entrepreneurship, and Livelihoods and Financial Inclusion. These solutions allow us to meet youth where they are and address high-level goals related to employment and decent work, economic growth, and poverty alleviation. IYF stands by, for, and with young people. We believe all young women and men possess the potential to control their economic futures. 
THREE SOLUTIONS
IYF knows from 30+ years of experience that the key to expanding economic opportunities for young people requires an understanding of how market opportunities, financial systems, the private sector, youth partnerships, and education align with young people's preferences and aspirations. We expand youth economic opportunities through three solutions:

IYF's APPROACH: PREPARING, CONNECTING, BUILDING & STRENGTHENING
To address the challenges youth face, IYF uses equitable and inclusive market-led approaches. We start by partnering with young people and with businesses to understand market demand and identify which skills young people must develop to secure the jobs they want.
We ensure these needs are effectively translated, communicated, and met—working with education and training providers, the private sector, and young people themselves to deliver in-demand skills and competencies. Together with young people, we assess what aspirations they have, what skills they need to reach their goals, and what barriers they face. At every step, we work with and through local partners who are best equipped to respond to unique local challenges. Simultaneously, we strengthen national workforce development systems and promote inclusive businesses so that young people can develop professionally within a sustainable and welcoming environment.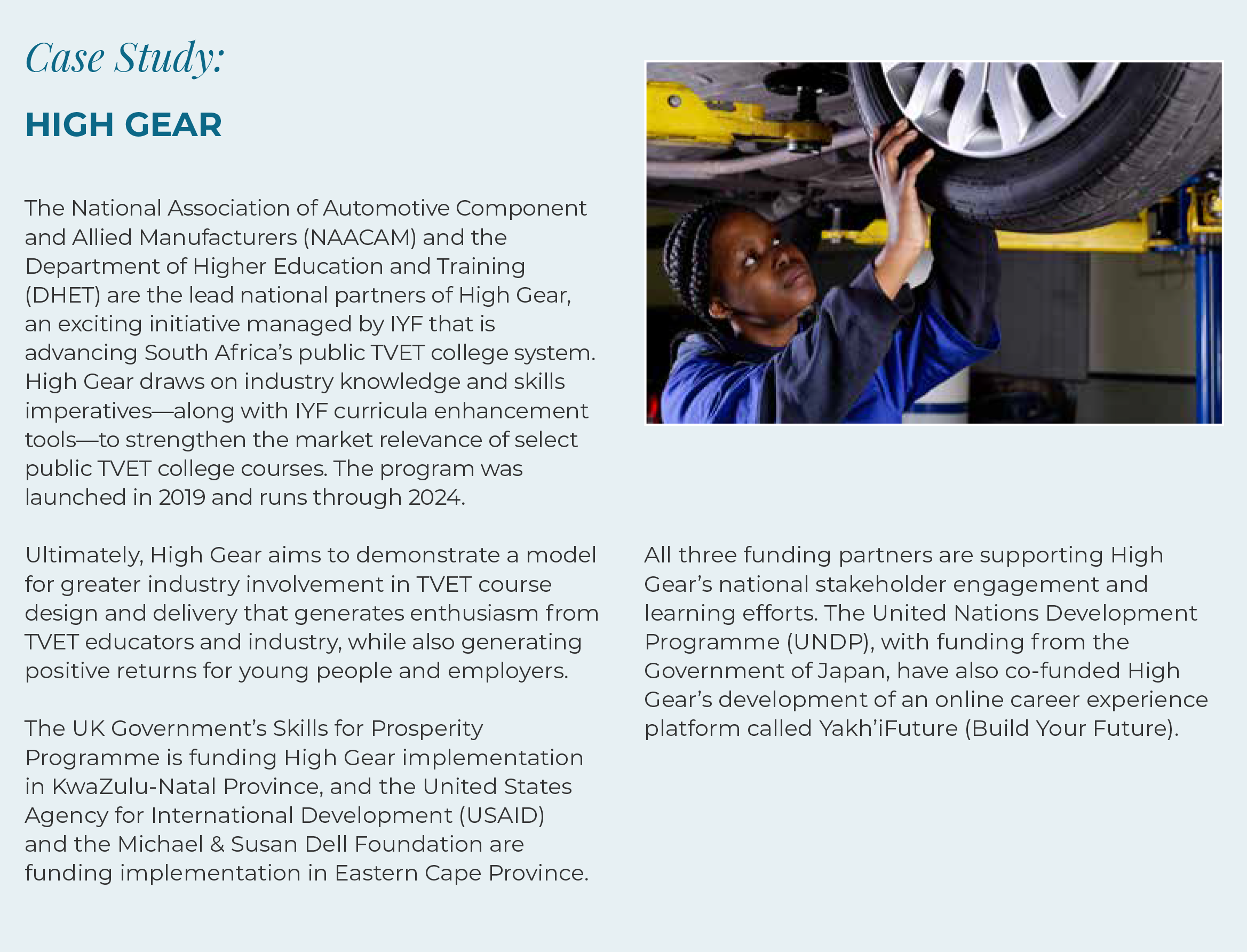 Download IYF's Economic Opportunity Technical Brief.