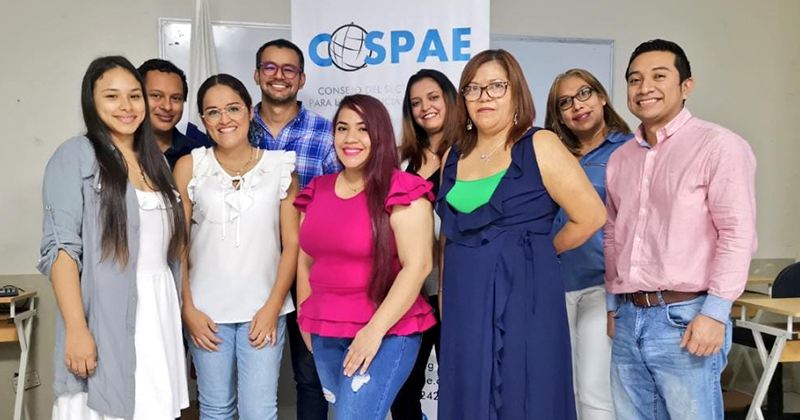 The IT sector is booming. As the management and exchange of information has become essential to both internal and external business operations across sectors, companies are investing more in IT services. At the same time, educators charged with teaching IT to up-and-coming workers must ensure that the material being taught reflects the constant innovations and changes in the IT sector.
Based on the current state of the sector and its forecasted growth, the educational and training system must align itself with industry requirements to ensure that young people have a clearer path to employment and companies can acquire and retain the talent they seek. Against the backdrop of increasing demand for IT workers and the pressure to better align educational offerings with labor market needs.
Conectadas 4.0 is a project funded through IDB and USAID as part of their global BetterTogether challenge which seeks to scale innovative solutions to improve the lives of Venezuelan communities across Latin America. IYF partnered with local partner Consejo del Sector Privado para la Asistencia Educacional (COSPAE) to equip 140 young Venezuelan migrant women living in Panama to earn a basic income and become contributing, valued, dignified members of Panamanian society.
All of the participants in this project are young women (18-30 years of age). Through this program, participants will gain and hone skills, confidence, and the exposure necessary to secure and effectively perform an entry-level information technology (IT) job. To achieve this, participants will complete the Google Professional IT Support Certificate online training program complemented by virtual technical support sessions, and will go through virtual life skills training PTS (Passport to Success), career orientation DTV (Descubre tu Vocación), and job placement services.