Financial and Banking Services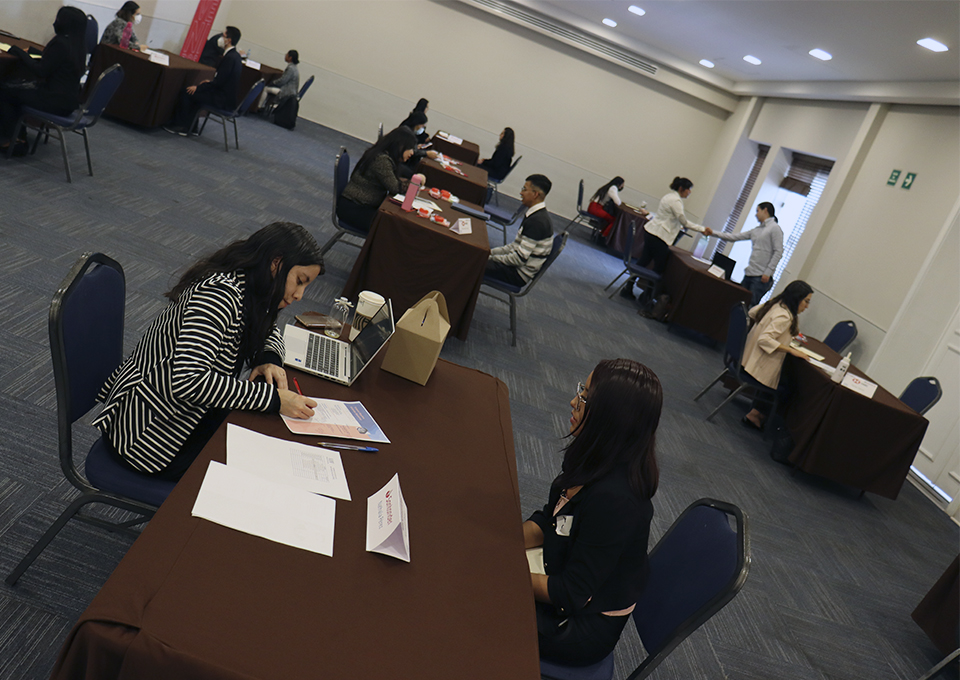 The Financial and Banking Services program seeks to reduce the critical talent gap and high turnover rates present in entry-level jobs in the industry, creating economic opportunities for vulnerable youth by strengthening the capacity of TVET schools and building more inclusive recruitment systems in financial and banking institutions.
In collaboration with the Asociación de Bancos de México (Mexican Bank Association, ABM by its Spanish acronym), and with the input of representatives from 6 of the largest and most important banks in the country, IYF developed a curriculum centered around the most critical and scarce skills for entry-level positions such as bank tellers and associates. By inserting this curriculum in more than 20 TVET campuses in five states and elevating their capacity through teacher training, the program will empower 2,200 youth to take part in the approximately 45,000 entry-level positions that the industry requires every year.
Program participants will also benefit from labor market training and a direct connection with banking institutions through on-site visits, learning sessions with bank personnel, and direct recruitment efforts. Additionally, the initiative seeks to influence recruitment policies for entry-level positions in the sector that have traditionally been limited to college graduates.
"In the young graduates of this program, we are seeing that they have very good averages and prepared profiles. All of them have the required knowledge and skills in banking." - Octavio Cristain, Talent Attraction Subdirector, Grupo BANORTE.