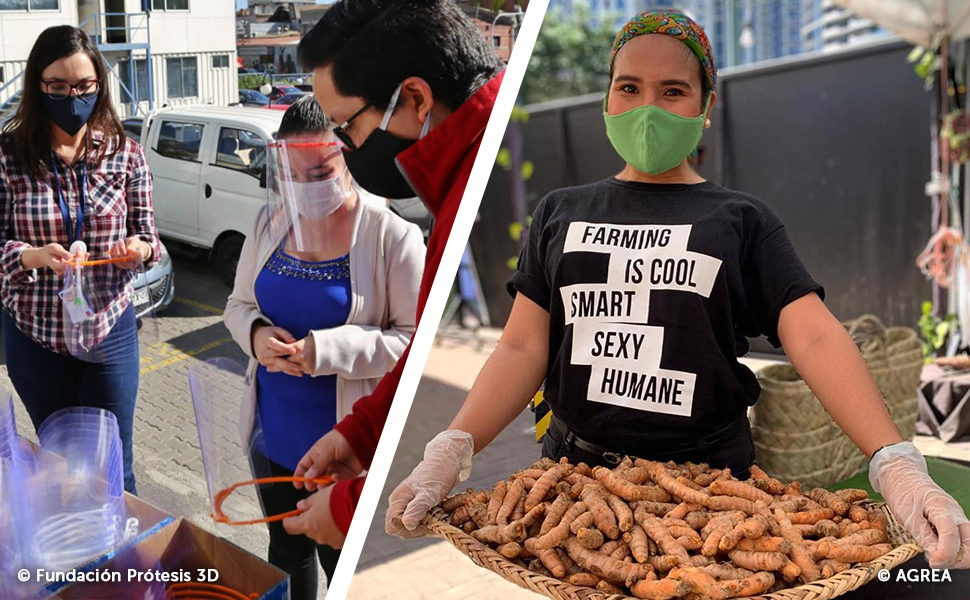 The Global Youth Resiliency Fund (GYRF) was started to speed support to young entrepreneurs, community leaders, and change makers who are taking on the COVID-19 crisis around the world.
The GYRF will put resources swiftly and securely in the hands of youth-led ventures—both social enterprises and nonprofits—delivering vital work in response to the pandemic. Designed to pool donors' contributions to multiply investment where it matters most–at the grassroots level—the fund will increase impact while streamlining processes and minimizing redundancies.
To date, thanks to generous donations from partners including the Conrad N. Hilton Foundation and Burberry, the fund has raised over $575,000.
Initially, the GYRF will be open for applications from all 2000+ members of IYF's YouthActionNet®. However, as more funders are brought on board, we hope to to open the GYRF to a larger number of youth-led organizations.