Networking Mexico (2019-2022)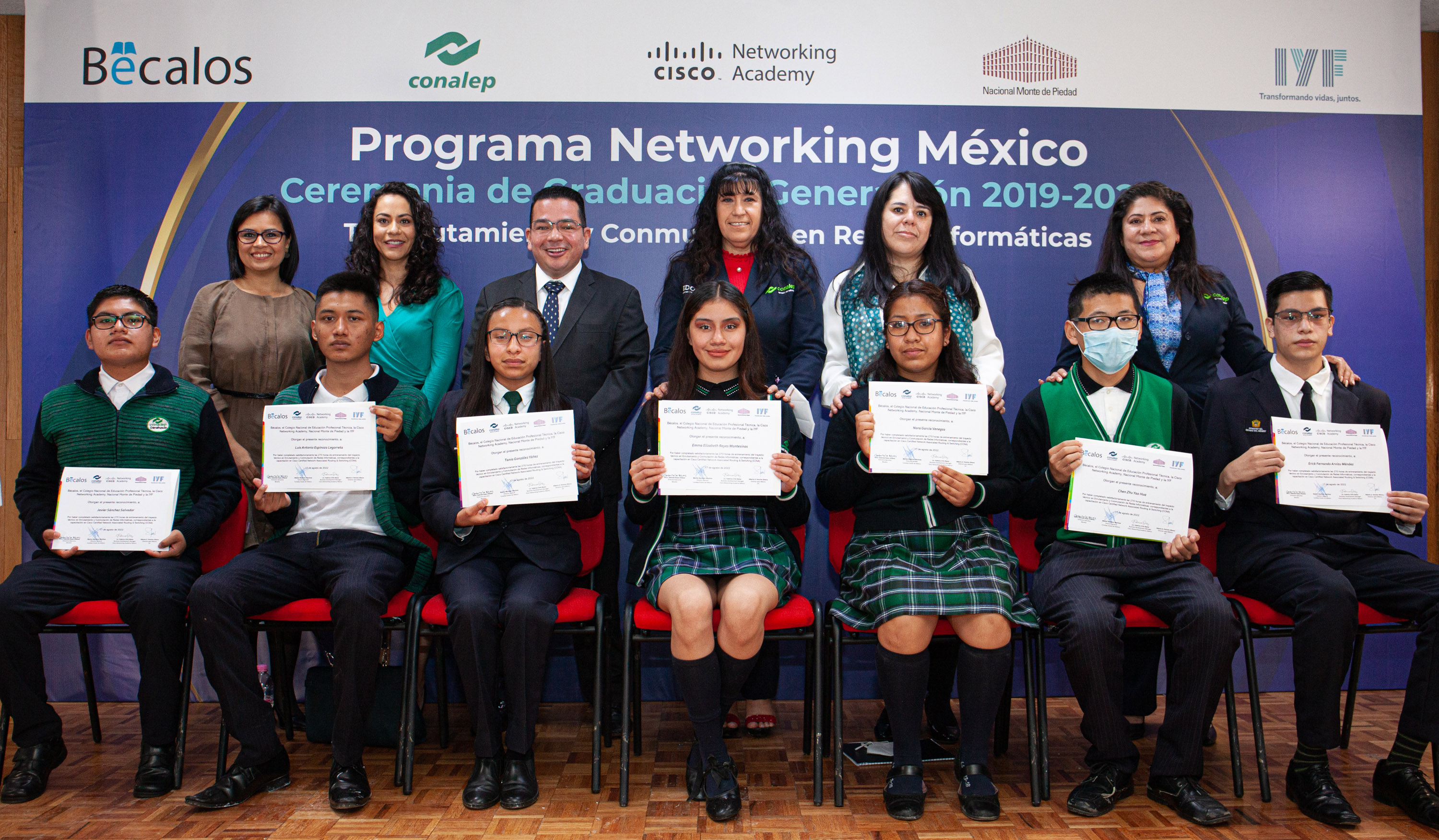 A study conducted for CISCO by IDC (2016) found a strong talent gap in IT areas for Mexico. One of the main gaps in the industry is the lack of routing and switching skills in networks.
Since 2016, IYF-Becalos and Cisco started CISCO-CCNA training within CONALEP Estado de México to increase the employability of young people in IT industries and thus reduce the talent gap. This implementation led to a series of programs with the aim of equipping young Mexicans with IT skills in order to provide them with the opportunity to find better paying jobs, while filling the demand gap in the industry.
Networking Mexico is, so far, the last link in a chain that began in 2016-2017 with Networking for the Future hand in hand with JP Morgan Chase Foundation and Becalos; it escalated to Clave, Pathways and Networking Jalisco, benefiting more than 15,000 young people to date in 9 states of the Republic.
The alliance with CISCO Networking Academy, Becalos, NMP and the main Mexican IT chambers, allows IYF's Networking Mexico program to develop technical skills in network routing and switching in TVET school students. The CCNA content is integrated into the curriculum of Conalep schools that have careers related to the program, taught in 3 modules.
In parallel, a CISCO Academy is created at each campus with professional and specialized equipment to perform routing and switching practices. Students receive CCNA content through their teachers and use both NetAcad platform (CISCO's LMS) and the installed laboratory to complete practical activities and module exams. Just in this stage, the program aims to reach 9,450 beneficiaries and 90 teachers trained within 30 campuses.
In 2021, Nacional Monte de Piedad recognized the IYF, Becalos and CISCO Networking Academy alliance with the Sustainable Development Award in Training for Decent Work 2021.