Pathways to Success: Creating Opportunities for Young Women to Thrive in Guadalajara, Mexico (2018-2021)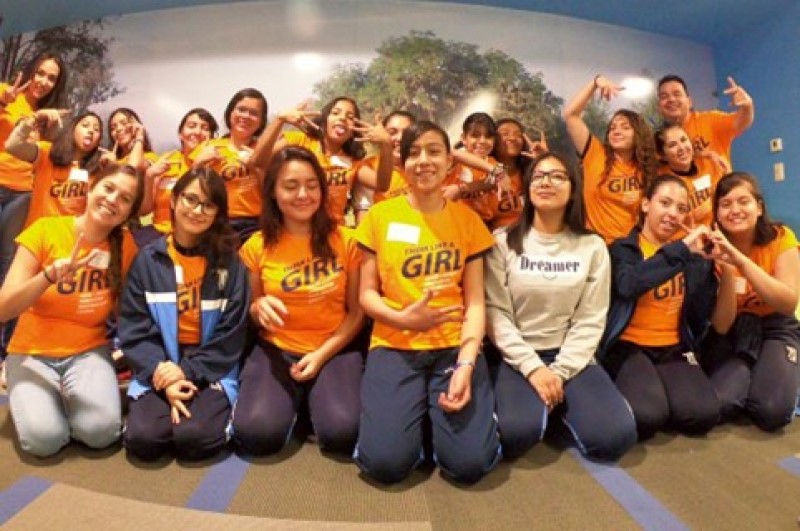 Pathways to Success was a three-year initiative funded by The PepsiCo Foundation to empower adolescent girls and young women in metropolitan Guadalajara, Jalisco.
The program's overall goal was to empower adolescent girls and young women to reach their full potential by providing them with quality education and employment opportunities. IYF is proud to share that the program's goals were achieved within three key objectives: 
1. Engage and equip young women with skills to succeed in life and work

Pathways reached a total of 49,494 youth, divided between 23,585 young women and 25,997 young men, enrolled in 53 schools through in-schools program interventions. Pathways partnered with technical and vocational public high schools, which represent different subsystems under the Mexican Ministry of Public Education: Colegio de Bachilleres del Estado de Jalisco (COBAEJ), Colegio de Estudios Científicos y Tecnológicos de Jalisco (CECYTE Jalisco) and Colegio de Educación Profesional Técnica de Jalisco (CONALEP Jalisco), so that through teacher training they could transfer technical and life skills to the young beneficiaries. 
During 2018, IYF and CONALEP Jalisco reached an agreement to deploy three technical specialty courses linked to industries that offer promising employment opportunities to young women, such as information and communications technology (ICT) and logistics. Simultaneously, using matching funds, IYF was able to incorporate one of the technical specialties (the CISCO Networking track) into a second subsystem, COBAEJ.  
In 2021,  340 teachers and coaches from Guadalajara's three technical upper-secondary education subsystems (CONALEP, CECYTE and COBAEJ), completed a combined Training of Trainers (TOT) workshop in IYF's Passport to Success (PTS) life skills curriculum and in My Career My Future, our gender-focused career guidance curriculum.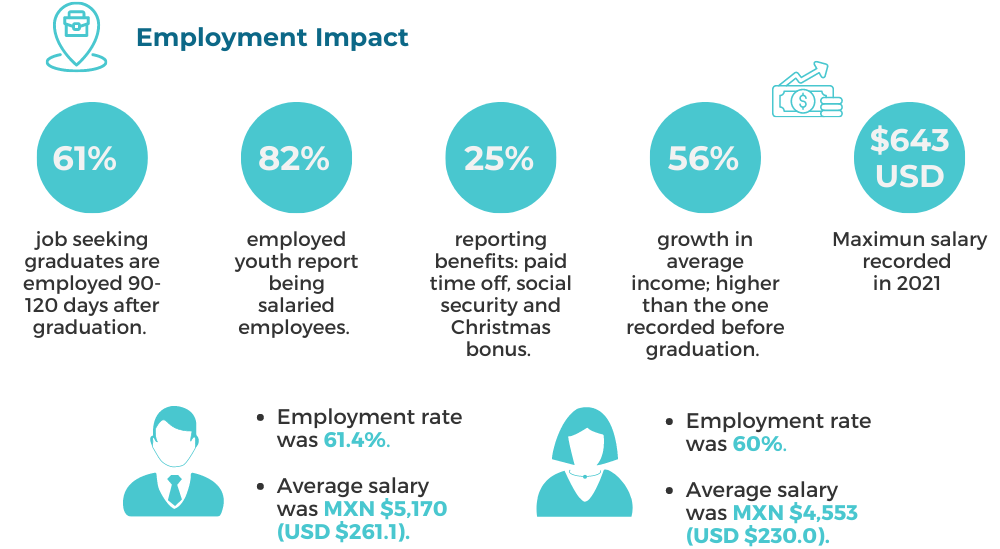 Between August and September 2020, an exit questionnaire was applied to measure the placement rate of graduates, their income level, as well as students' satisfaction with their learning experience, among other variables. The following is a description of the main findings of the study: 
61% of job-seeking graduates were employed 90-120 days after graduation.  
The employment rate for young women was 60% and for young men was 61.4%.  
The average salary for men was MXN $5,170 (USD $261.1) and for women MXN $4,553 (USD $230.0), per month.   
The average income was MXN $4,905 (USD $247.7), 56% higher than that recorded prior to graduation (MXN $3,139 or USD $158). 
The maximum salary recorded was MXN $12,000 (USD $643) per month, 50% higher than that recorded in August (MXN $8,000 or USD $404.1).  
82% of employed youth report being salaried employees, 40% had a signed contract (19% do not know their status) and 36% had benefits. 25% of the population reported benefits identified: paid time off, social security and Christmas bonus. 
2. Engage and equip young women and their families to make informed life decisions and improve their access to additional support services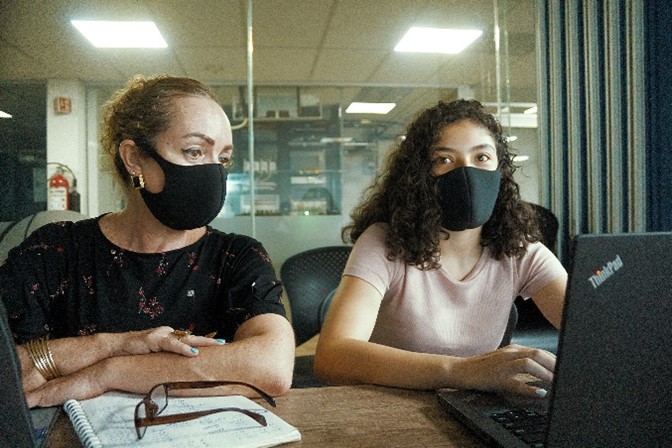 Pathways designed activities to stimulate active family participation in young women's career decision-making processes. Based on these activities, the families--especially the mothers--of young women were often inspired to seek out extracurricular learning and coexistence opportunities. With active, engaged family support, young women from an early age can better understand the range and scope of career options in various industries and the reality of the current labor market. Over 59% of parents from the targeted schools attending the workshops indicated that they were able to provide more support for their daughters entering non-traditional career programs. 
"We as mothers can realize the great potential that our daughters have and all that they can achieve" - Yadira Cornejo, mother of 2nd generation participant. 
3. Raise awareness of the value of young women at the community and institutional levels
PepsiCo Foundation and IYF wanted to raise awareness about gender biases among educational providers, potential employers, and young women's parents and families through a targeted communications campaign. Through the campaign "La Vocación No Tiene Género" (Careers has no Gender), Pathways disrupted gender stereotypes by ensuring that young people had more detailed information about non-traditional professions. In addition, the campaign inspired and empowered young women to choose the most valuable opportunities in terms of potential economic well-being and inclusion. "Vocation has no gender" was a powerful concept; an unquestionable, inclusive, powerful, and inspiring truth that also went hand in hand with the Pathways to Success program.  
The campaign was distributed between November 2020 and March 2021, and achieved outstanding results, reaching 2.506 million impressions nationwide, through four major social networks: Facebook, Instagram, Twitter and LinkedIn, as well as through the campaign's web page. In the Guadalajara Metropolitan area, it reached approximately 717,000 total users of which 83,200, were young women aged 18-24 and 23,100 were young men of the same age range. 
Campaign rollout: The campaign was designed to inspire its primary audience—girls and young women.  However, very specific messages were created for parents and employers, too. For example: 
250 social media posts addressing specific gender awareness concepts were published with the use of social networks: Twitter, Facebook, Instagram, LinkedIn, and YouTube, as well as a microsite (www.vocacionsingenero.org).  
Two 60-second audiovisuals were produced: "Mujeres 261" (Women 261) and "Sueños" (Dreams) which were published in these networks. 

A mobile app including a UX filter function was also developed to inspire girls to visualize a more inclusive future in the careers of computer science, logistics or robotics.  

As the pandemic evolved and conditions allowed to develop activities outdoors, two very powerful activities took place: the creation of 20 murals on major Guadalajara streets and an artistic intervention of a bus by three urban and digital graphic local artists. The decorated bus transited the streets of Guadalajara daily from October to December 2020 impacting an estimated of 940K of viewers and sharing the campaign's message. 
Strategic Alliances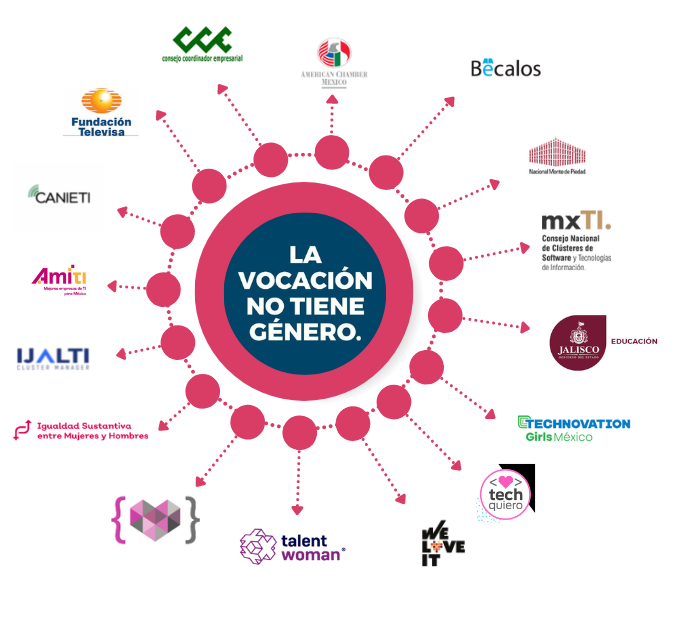 The program created a strategic steering committee to help validate the proposed content, as well as share ideas and information on best practices in gender and inclusion. It was formed with allies that had previously accompanied both IYF and Pathwaysas well as new partners that supported the dissemination and adoption of the campaign messages. 
Some of these allies were: Consejo Coordinador Empresarial, American Chamber of Commerce (National, and Guadalajara), Bécalos Fundación Televisa, Nacional Monte de Piedad, IT Chambers CANIETI, AMITI and MxTI; IJALTI Jalisco Cluster Manager, Secretaría de Educación Jalisco, Secretaría de Inclusión e Igualdad Jalisco, among others. Some of our new allies are TechNovation, TEchWo, TechQuiero, WeLoveIT, Talent Woman, etc. along with 15 other recognized organizations. 
"IJALTI and the industry we represent greatly values the effort IYF is making in working with young people to bring them closer to science and technology. We recognize all your work and hope to have the opportunity to continue collaborating with you in a very close way, we see you as a strategic ally in the generation of talent and we believe we are a great partnership, you with the work you do directly with the institutions, and us offering information about the industry and the job opportunities it has for young people." Ing. Arelly Chávez Nieto, Talent Development Manager at IJALTI.