Positive Youth Engagement (2021–Present)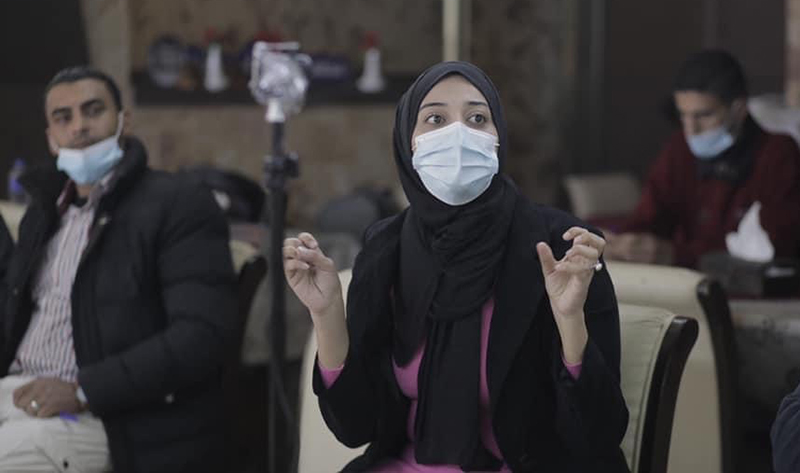 Palestinian young people describe daunting issues driving their feelings of marginalization, including social isolation, economic marginalization, violence, and poor quality of life, among other challenges. Tailored to the Palestinian context, this holistic, five-year program will support 50,000 adolescents with a menu of activities, opportunities for engagement and leadership, and resources to pursue their goals with hope for the future along peaceful and productive pathways.
The Palestinian Positive Youth Engagement (PYE) program will draw on a suite of proven and contextually-tailored tools, over a decade of research-informed programming in the 10–19 year-old age group, the trust and credibility that comes from a combined 35+ years of continuous operational experience across the West Bank, Gaza, and East Jerusalem (WBG), and local partners with strong networks and youth programming experience throughout WBG.
To meet the goal of supporting vulnerable young people to be productive, connected, and contributing citizens, Mercy Corps, IYF, The Palestinian Charity for Youth Economic Empowerment (CYEE), Save Youth Future Society, Hebron YDRC, and PalVision will deliver a three-pronged, mutually-reinforcing program segmented by gender and age across the targeted communities. The program includes: core programming, a tailored package of activities, resources, and referrals, and opportunities for community and leadership engagement. PYE is designed to weaken the push and pull factors that drive adolescents to violence by supporting their personal wellbeing, helping them develop skills to lead the lives they choose, and strengthening their positive interactions with the community networks and institutions that serve them, including schools, civil society organizations, and private businesses. In direct partnership with Palestinian youth, the program will reintegrate older adolescents (15–19 years old) into social and economic life by empowering them to successfully pursue their goals and prevent younger adolescents (10–14 years old) from becoming isolated and disconnected from social and economic opportunities.