Projet Je Progresse Haiti PTS Phase II (2022-2023)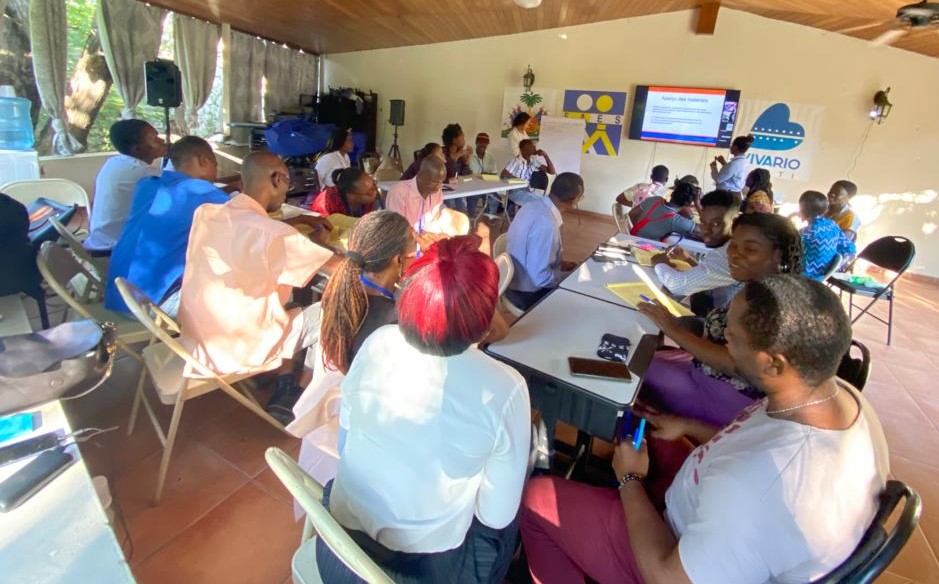 Today, around 36 percent of the young population in Haiti lacks opportunities to access vocational training or internships. In response to this lack of opportunity, the Inter-American Development Bank (IDB) has agreed to finance a program, implemented by the FAES (Fonds d'Assistance Economique et Sociale), an Implementing Agency under the Haitian Ministry of Economy and Finance, to create a short-term social safety net for vulnerable urban youth and to create long-term training and job intermediation opportunities for youth in collaboration with the Ministry of Social Affairs and Labor. There are three specific objectives, including:
Provide short-term income opportunities for youth through short-term employment in vulnerable neighborhoods;
Improve the skills of youth living in vulnerable neighborhoods to create long-term economic opportunities;
Strengthen the procurement, administrative, and project management capacity of FAES.
Under this program, FAES and the IDB engaged IYF to address the second objective. Since 2019, IYF has implemented a Passport to Success® (PTS) project with the primary objective of building the capacity of local leaders to train youth in social-emotional and life skills. In the second iteration of this PTS project, IYF will equip FAES with the knowledge and capacity to implement the PTS life skills program by training two local operators and 50 participants in 15 training centers across the country on social-emotional and life skills. This would help FAES achieve its overarching goal of training 1,700 Haitian youth in these key thematic areas.
For more information, contact Brenda Maldonado, Award Manager, or Carolina Moreno, Program Coordinator.