Saudi Youth Employability Program (2014–16, 2019–20)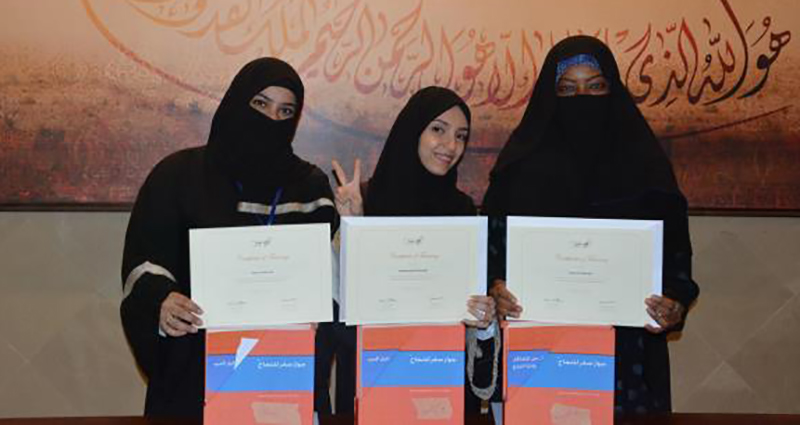 During the first phase (2014–16) of this program, IYF worked in collaboration with Saudi Arabia's a leading employment agency, Glowork, which is dedicated to women's recruitment & empowerment and aims to increase diversity in the Saudi workforce. Together, IYF and Glowork  provided life and technical skills training to 100 young Saudi youth with the goal of enhancing their employability skills and securing job placement opportunities for them with top employers such as Dallah Hospital and AbdulKarim and Sons.
The second phase of the Saudi Youth Employability program (2019–20) saw additional support from JPMorganChase Foundation, Equinix, and Hilton. During this phase IYF continued its collaboration with Glowork, providing training to 250 young Saudi youth. More than 120 young women were offered jobs with top employers such as Dominos, Al Rayes, Billybeez, Hunger food station, and others.
"My dream is to make an impact in my workplace. I know that what I am doing today will bring results. The future is mine."
—Nourh Abdullah Al Yahyah, 29, Program Participant
Read more about Nourh's experience in the program.