Constance Elizabeth Swaniker
Founder & CEO, Accents & Art Ltd.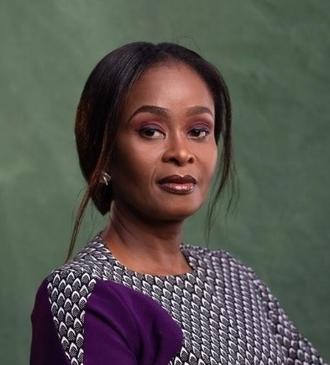 Constance Elizabeth Swaniker was born in August 1973 in Accra, Ghana. She obtained her basic and secondary education in The Gambia, Botswana, Zimbabwe and Accra Academy in Ghana from
1980-1993. This diversity in her background has strongly influenced her outlook on life, art and business. She studied for a Bachelor of Arts degree majoring in Sculpture at KNUST College of Art in Kumasi from 1994-1999. During this period, Constance also undertook her apprenticeship as a carpenter at Art Deco Ltd.
The entrepreneur and strategic thinker in her motivated Constance to establish Accents & Art Ltd twenty years ago just six months after she graduated. She has built Accents and Art into over a quarter million US dollars in annual sales and employs a sustained workforce of 30 professionals earning sustainable livelihoods. Accents and Art remains the premier purveyor of the finest crafted bespoke wrought iron furniture made in Ghana and arguably, West Africa.
Since 2009, under her leadership, Accents and Art has offered formal industrial internships and contractual apprenticeships to over 600 youth through diverse institutional partnerships ranging from KNUST and Ashesi universities, as well as Takoradi and Ho technical universities. She recognized that a lack of industry experience was a major constraint hindering graduates entering industry. In March 2016 she formally launched Design and Technical institute to bridge the gap that exists between industry and academia. To this end in consultation with TVET consultants and industry experts, she developed the Precision Fabrication and Precision Quality curriculum accredited by COTVET on the 18th of December 2018, making DTI the first privately accredited institution to offer welding and fabrication level 3.
Constance's work can be found in a wide range of upscale homes, offices and diplomatic missions both home and abroad. Her maiden exhibition, "Passage of Discovery" dated 22nd June-6th July 2011 marked a chapter in her life as an artist and a sculptor. The event was held at the Artist's alliance gallery. Her next exhibition, "Juxtaposed, Light & Dark" was held at Nike Art & Culture Centre Buildings, Nigeria. The event took place from 5th-14th November 2011. She also exhibited at the UNESCO head office in Paris in March 2015 aside many other showings.
Her work has been recognized in reputable awards such as "Outstanding Industrial Metal Furniture Firm" in Ghana, Award by WAI Africa; The Network Journal Africa 40, under Forty 2010 Achievement Award; Best Entrepreneur, SME Innovation Award 2010; LISCO Be Your Dream Award, 2013; Metal Product of the Year, 2013; Regional Country Winner, Africa's Most Influential Women in Leadership and Governance, 2013; Country and Regional Winner, Metal fabrication company of the year, 2014; Ghana manufacturing awards, Africa's Most Influential Women in Business and Government and Woman of Excellence Awards, 2017; Ghana Manufacturing awards, 2018. In June 2020 she stepped down after four years serving as Vice President and President of the Stanford Seed Network (Ghana Chapter).
She is the Board chairman of the Skills Development Fund and serves as a board member of SOS children's villages Ghana.
A dedicated mother of two, Constance aspires to leaving a positive mark on society and inspire the youth to live their dreams no matter the challenges.