Douglas L. Becker, Chair Emeritus
Founder & Chairman of Cintana Education; Founder of Laureate Education, Inc.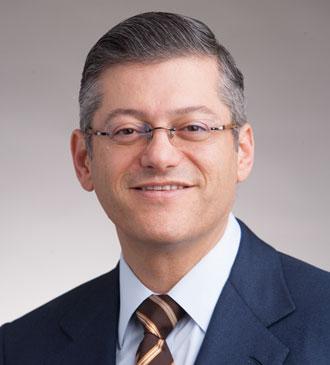 Mr. Becker co-founded Sterling Partners in 1983; since then the firm has become a leading investor in education and other industries having made more than 80 investments over the years. Mr. Becker's most recent entrepreneurial venture, Cintana Education, arose out of his belief that universities play an indispensable role in the development of nations, communities and individuals, and that more students deserve access to the resources of the world's top-tier universities. His work has been driven by his vision of using highly innovative design principles to deliver breakthroughs in quality and scale for all levels of education. Cintana Education enables universities around the world to increase quality and scale in order to provide more students with the education they need and deserve. Cintana provides world class expertise and access to their own proprietary resources as well as those of Arizona State University, a top-ranked university that shares Cintana's vision of expanding access through growth and innovation. Together, they are building the Cintana Alliance, an international network of universities that will work together to meet the rising global demand for high quality post-secondary education. Mr. Becker served as CEO of Laureate Education from its inception in 1999 through the end of 2017 and as Chairman through 2018. At its height Laureate had over 1,000,000 students enrolled at 70 campus-based and online institutions owned or managed by the company, in 29 countries around the world, offering bachelors and advanced degrees in almost every field of study. He was the Founding Chairman of Port Discovery, the Children's Museum in Baltimore, where he still serves as a director. Mr. Becker has served on such nonprofit Boards as the Baltimore Museum of Art, Greater Baltimore Committee, Economic Alliance of Baltimore, Enoch Pratt Library, Gilman School, University of Maryland Foundation, and FIRST – an international robotics competition which inspires student interest in math and science. He established the Sylvan/Laureate Foundation in 1997. Doug is also a member of the Board of Trustees for Johns Hopkins Medicine and Johns Hopkins International.