Jesús Bocanegra
Program Manager, MEXICO
Mexico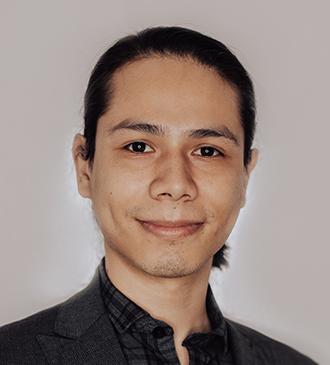 Jesus began his journey with IYF in 2019, becoming the program coordinator for the Networking Mexico initiative. With a proven track record as a seasoned program implementer, Jesus has dedicated over 7 years to making impactful contributions to solving complex problems. His approach is deeply rooted in data-driven decision-making, enabling him to continuously improve internal processes and exceed key performance indicators.
In addition, Jesus brings a wealth of experience and knowledge in government affairs management, having previously worked with automotive giant Nissan. His expertise also extends to the Mexican Congress, where he served as a parliamentary aide and policy analyst.
He holds a degree in International Relations from the University of Guadalajara and served as an advisor to the rector's office. Jesus further enriched his academic background with an international residency at Mazarykova Univerzita in the Czech Republic. He also holds an English Language Certificate from the Texas International Education Consortium in Austin, TX.
As a skilled mediator, Jesus excels at managing conflict and negotiation in multi-stakeholder environments, consistently optimizing partnership engagement and fostering collaboration between the private, public, and non-profit sectors. His exceptional interpersonal, communication, and analytical skills have made him a self-starter and an outstanding manager. Notably, Jesus also served as Co-Chair of IYF's Emerging Leaders Group in 2022 and currently holds the position of Program Manager for the JuventudES program.