Katie Beirne Fallon, Vice Chair
EVP, Communications, Public Affairs and Policy, Fidelity Investments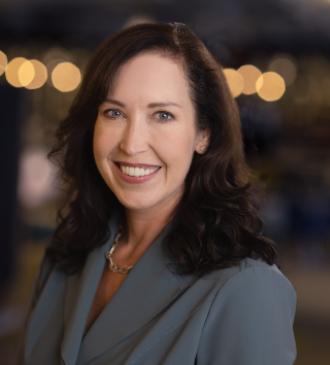 Katie Beirne Fallon is Executive Vice President, Communications, Public Affairs and Policy for Fidelity Investments, one of the world's largest providers of financial services.  In her current role, Katie supports Fidelity's long-term business and strategic agenda by overseeing a number of key external and internal functions, including government relations and public policy, media and public affairs, internal communications, and community relations.  
Katie has extensive leadership experience across both government and industry. Most recently, she has served as Executive Vice President and Chief Global Impact Officer at McDonald's, leading government relations and public policy, communications, sustainability and ESG strategy and philanthropy globally. Prior to McDonald's, Katie was EVP Corporate Affairs at Hilton, where she led global government relations, communications, corporate responsibility, and philanthropy.
 
Previously, Katie served in senior leadership roles in the U.S. Senate for Senator Chuck Schumer and in the White House for President Obama, including as Deputy Communications Director and Assistant to the President and Head of Legislative Affairs. Over the course of her two decades in Washington, D.C., Katie has earned a reputation as an honest broker and trusted advisor by Democrats and Republicans alike. Before going to Washington, D.C., Katie worked as an associate investment banker at Lehman Brothers in New York City.
Katie served as a Director on the Board of Annaly Capital and Chair of its Corporate Responsibility Committee from 2018 until she assumed the role at Fidelity in July 2022. Katie currently serves on the Boards of two nonprofit organizations: the International Youth Foundation and the Center for Employment Opportunities LLC. 
Katie received her Bachelor of Arts in Political Science and Government from the University of Notre Dame; Master of Arts in Comparative Politics from The London School of Economics and Political Science (LSE); and Master of Science, Ethnic Conflict Regulation from Queen's University Belfast as a Marshall Scholar.