Steven Tom
Senior Vice President, Chief Customer Officer, Adtalem Global Education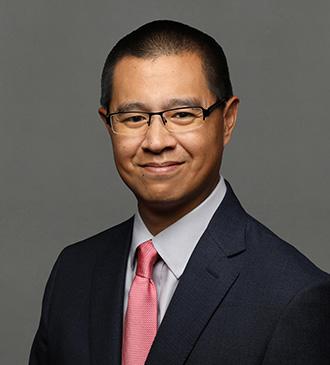 Steven Tom was appointed senior vice president, chief customer officer in 2021.
In his role as Senior Vice President, Chief Customer Officer, Steven Tom partners with Adtalem's institutions to optimize student experiences, develop differentiated learning offerings and solutions, build strategic employer partnerships, and harvest data and analytics to further drive value-added insights across all of the company's institutions. In addition, Tom oversees information technology including application development, infrastructure operations and enterprise architecture.
Prior to joining Adtalem, Tom was most recently chief transformation officer and senior vice president, student experience for Walden University. In this role, Tom led Walden's digital transformation at the intersection of customer experience and technology, driving efforts to improve personalization, omnichannel engagement, innovation, and self-service. In addition, he oversaw student support operations, led university-wide online course development, and guided efforts to improve student retention.
Previously, Tom was senior vice president of analytics, innovation, and learning at TESSCO Technologies. In this role, he led the inception of new business lines and led the monetization of TESSCO's data to realize millions from predictive analytics, pricing optimization, and business intelligence.
As a management consultant with Deloitte's strategy practice, Tom led teams to conceive and implement growth strategies across multiple industries, launching new consumer products, revamping product portfolio strategies, improving bottom-line margins, and crafting revenue growth imperatives for Fortune 500 clients. He also led marketing strategy for the Americas, serving on the North American leadership team for a global modular building company and has led IT consulting teams as a project leader with KPMG Consulting (BearingPoint).
Tom obtained a Master of Business Administration from the MIT Sloan School of Management and his bachelor's degree in both information technology and marketing from the University of Maryland. He serves on two non-profit boards, the International Youth Foundation and the World Trade Center Institute in Baltimore.