Systems Change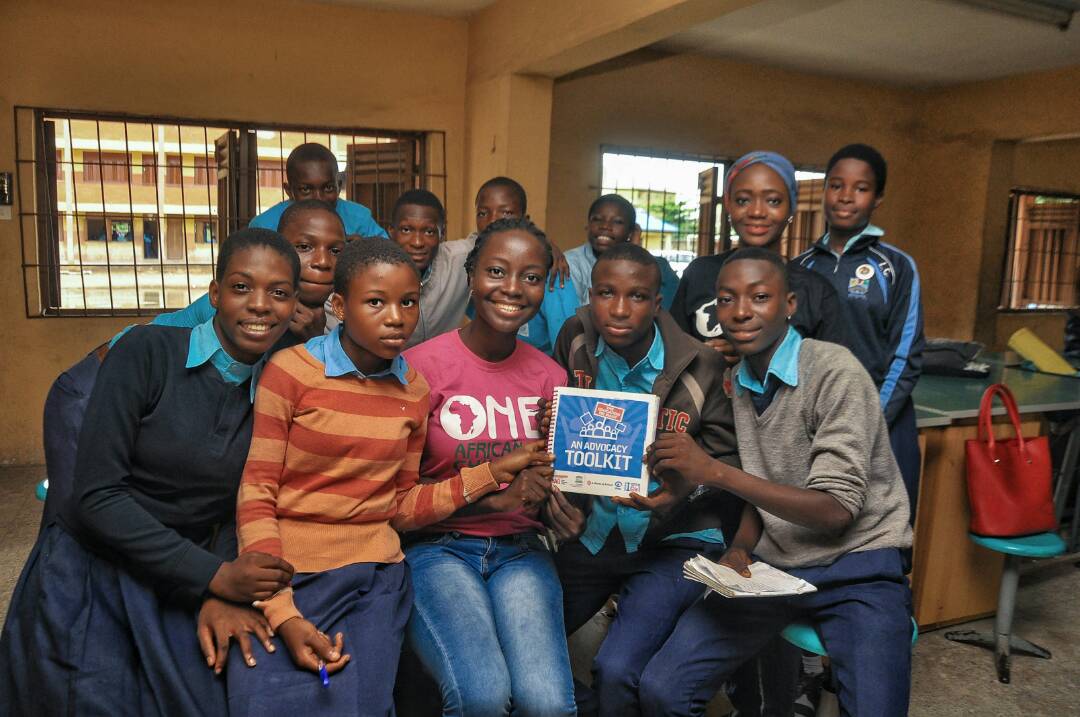 STRATEGIC OBJECTIVES:
SYSTEMS CHANGE Transforming lives by transforming systems
For young women and men to experience their own agency and realize the future they want, the systems surrounding them must be made more relevant, inclusive, and responsive to their real aspirations, challenges, and needs. IYF dedicates the time and energy to working collaboratively to drive change at this level, which benefits all citizens. For a deeper dive into our Systems Change work, see our Technical Brief.
---
What is systems change?
From educational systems that influence what gets taught in the classroom, to norms within labor markets that define which jobs are deemed appropriate or inappropriate for certain members of society, systems are a ubiquitous part of our world—and they don't always serve the best interests of young people. Changing them requires drawing on youth experiences, insights, and enthusiasm.
Systems change is the process of making positive, incremental adjustments to system components which, taken together, result in significant improvements not just for young people, but for everyone.
---
The scale of the solution must address the scale of the challenge.
IYF included systems change as one of our three strategic objectives because it represents a long-term way of attacking challenges at scale. The youth unemployment challenge pushes into the millions, and after a program ends—usually within five years—the systemic challenges that necessitated the intervention often persist.
When the youth-inclusive components of market systems are strengthened, for example, the systems become more innovative, dynamic, competitive, and resilient. When educational systems equip young people with in-demand skills, employers are better able to fill positions with qualified candidates.
Systems change often takes longer than purely project-based approaches, requiring a generation shift; however, return on investment is dramatic. Impact can be lasting and sustainable, rippling far beyond a program's lifespan to benefit untold numbers of young people for decades to come.
---
To achieve the greatest impact, systems change at IYF is targeted, holistic, and scalable.
Our approach to more youth-inclusive systems has four components:
How We Make Systems More Youth-Inclusive
Identify
Relevant Systems

We define the target population—a subset of young people—and determine which systems are most relevant and hold the greatest potential for serving the needs of the target population.

Analyze the
Ecosystem

Next, IYF maps the connections between key components in the selected system and determines power dynamics. We gauge interest in generating a more youth-responsive system and decide how best to leverage existing infrastructure and incentives to facilitate change, generate buy-in, and achieve scale and sustainability. Based on these and other analyses, we develop a theory of change—like a game plan—that we continuously revise.

Convene the
Stakeholders

IYF builds consensus, facilitates collaboration, and manages multiple stakeholders from across sectors. Then, we design an initiative that delivers on each key stakeholder's vision and, most importantly, improves the selected system. Together, we develop, adopt, implement, and iterate innovative solutions to better serve young people.

Monitor and
Evaluate

Lastly, we track the effects of implementations to make any necessary adjustments. We leverage metrics and analytics to promote scalable replication and expansion of promising practices. Once a solution is adopted, IYF helps ensure that new policies, procedures, and practices take hold. We provide our partners ongoing support to strengthen internal capacities to foster sustainable, lasting change at scale.
 

"So far, we've built the capacity of over 400 teachers. … I hope we can help governments understand the importance of investing in this approach so we can collaborate with them to transform education."

- Victoria Ibiwoye, 25, Founder of One African Child

 
System Change in Action, Rutas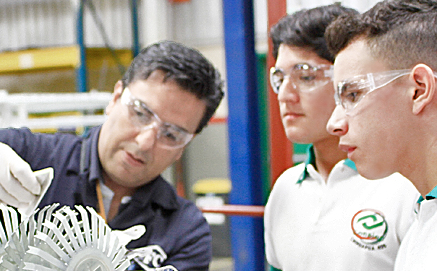 As part of IYF's Rutas initiative, high school students in Mexico benefited from the integration of the Passport to Success® life skills training.into their daily curriculum. An impact evaluation revealed that after participating in PTS for one semester, students saw a 3.8 percent increase in GPA. The schools saw a 32 percent reduction in dropout rates.
Learn more about Rutas, supported by USAID, and how it helped close the talent gap.