Honoring International Youth Day, YO Ambassadors Amplify the Issues They Care About Most
Read All Posts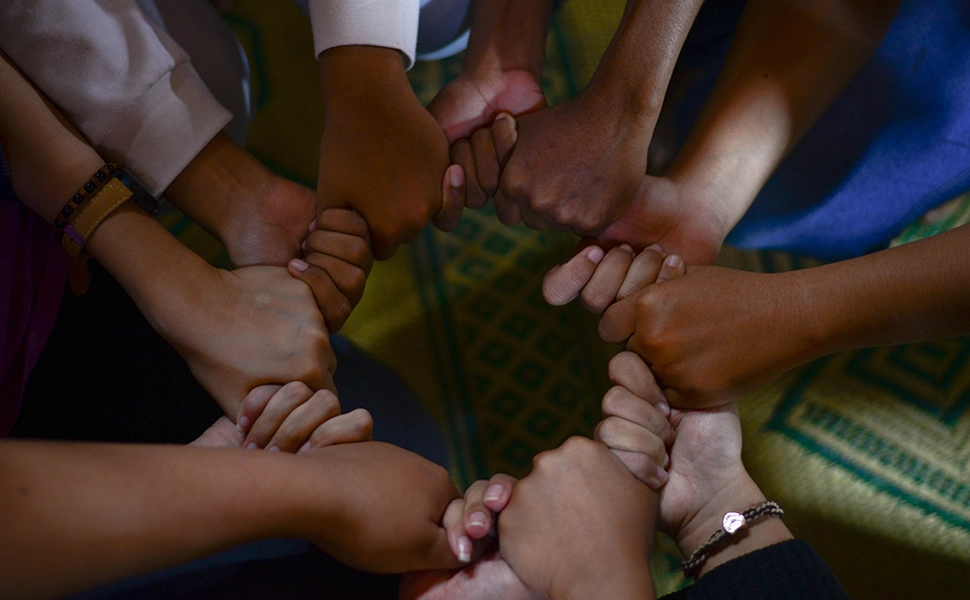 (Photo by Wylly Suhendra, Unsplash)
Since 1965, the United Nations has made a concentrated effort to promote youth development. What began as the Declaration on the Promotion Among Youth of the Ideals of Peace, Mutual Respect and Understanding Between Peoples evolved into the International Year of the Youth and, eventually, International Youth Day.*
International Youth Day is an annual opportunity to celebrate the contributions young people make to society and acknowledge their growing leadership in communities across the globe. International Youth Day also provides a platform for youth to amplify the issues that are most important to them.
For IYF's Youth Opportunity (YO) Ambassadors, promoting equality is a resounding priority. "Equality is an important issue between young people," says Ashanti Williams. Ashlyn Richardson agrees saying, "equality and no discrimination is a big thing that I look at today in life."
It's no wonder that equality is top of mind for young people today. The United States trails its peers in gender equity efforts, racial discrimination remains an issue at polling places and in police encounters, and marriage rights as we know them, are in jeopardy.
To address this issue, Ashlyn recommends standing up for others and "not letting the world treat people differently." For Ashlyn and her peers, equality is a cornerstone––a prerequisite to addressing other societal problems. As Telia Cobb puts it, "We see our rights are changing every day and we want to make sure we have a foundation where the rights we have are equal and inclusive."
YO Ambassadors are also concerned about gun violence, climate change, poverty, and mental health. "Gun violence is a really big issue that affects many young people today. You can't go anywhere without being nervous… even just going to school. It's a very scary time for young people. I'd love to see this issue addressed with more laws," says Aileen Martinez.
Damien Blakely says he sees poverty daily and that many children in his community "go to bed hungry each night and don't have the supplies they need for school".
If you ask David San Lorenzo, "the most important issues are about mental health, such as depression, anxiety, and self-esteem." Daniella Osorio agrees saying, "it's necessary we address" the mental health challenges facing many young people.
Despite having a variety of concerns to tackle, this generation of young people is solution-oriented. According to the YO Ambassadors, collaboration with older generations and a little bit of empathy are key to creating the world they envision.
Ashanti encourages older generations to maintain an open mind when speaking with young people, while Ashlyn recommends that younger generations "understand the historical significance of prior events to help understand how the world has evolved." This call for mutual respect for the sake of collaboration was repeated time and again in the YO Ambassadors' International Youth Day reflections.
When it comes to addressing poverty, YO Ambassadors would like to see more scholarships and student loan assistance.
The YO Ambassadors also yearn for cooperation across ideological lines for the sake of effective policy reform––for young people, legislative action is a vital solution to many of the issues they're concerned about. Specifically, Alma Figueroa calls for "better policy change and better politicians that better represent the future."
In the nearly 60 years since the United Nations' inaugural international youth celebrations, one thing has remained constant: young people are on the frontlines of societal growth.
"Issues that are most important to youth today are any issues that have kept us from progressing as a society. Youth of this era are breaking apart the norm and are pushing towards change in a huge way," Daniel Dabney says.
With the weight of the world on their shoulders, it's only appropriate that YO Ambassadors are celebrating their success and potential this International Youth Day. Aileen plans to do something fun to celebrate her youth, Damien will volunteer at a children's home to help with back-to-school efforts, and David will discuss topics facing young people over a picnic with friends at the Washington Monument.
At IYF, we wish all of our Youth Opportunity Ambassadors a happy International Youth Day!
"I cannot wait to see what other people will be doing to celebrate and better our community as young leaders," says YO Ambassador Kayla Kellybrew. Like Kayla, we're also eager to see the change these young people make in the world.
Learn more about the Youth Opportunity pre-employment initiative and the partnership between IYF and McDonald's.
Tags
international youth day