How IYF Is Fostering the Green Skills Needed for a More Sustainable Global Economy
Read All Posts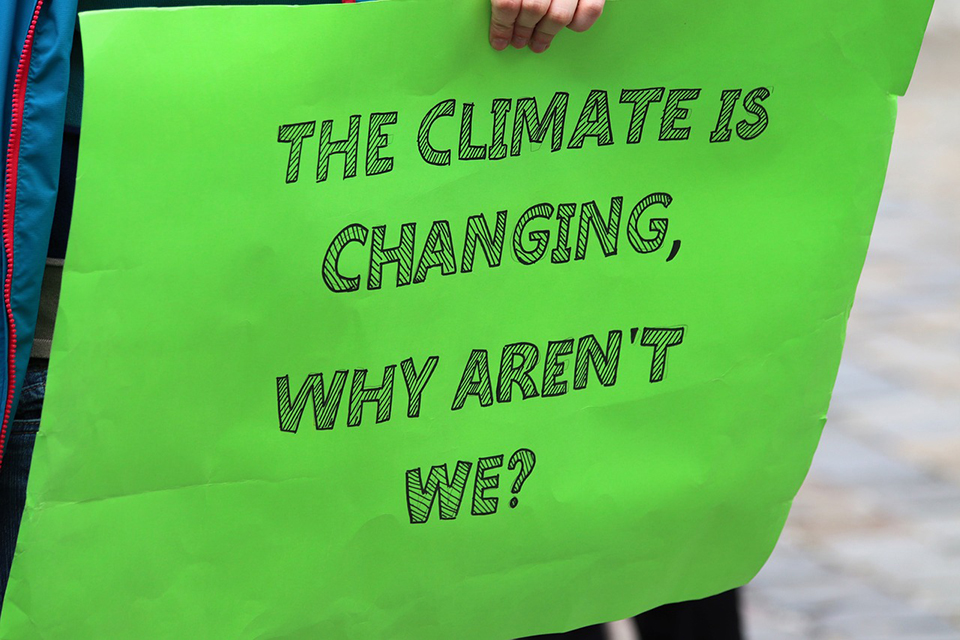 According to the World Economic Forum, companies from across sectors—including manufacturing—are recognizing the urgent need to de-carbonize their industrial and agricultural production processes, adopt renewable energy sources, implement efficient waste management systems, and invest in innovative green technologies. This push towards sustainability is driven by multiple factors—from environmental concerns to growing consumer demand—and is having significant implications for the skills that employers demand. 
This aligns with what I've learned through my work as Program Manager for IYF's Green Generation MX program, where I've led learning sessions with energy efficiency experts, educational institutions, and environmental organizations across Mexico. At the International Youth Foundation, we know that in this new, greener labor landscape it is no longer sufficient for young people to merely master new technologies. Indeed, employers are increasingly seeking individuals who can also think critically, identify patterns, collaborate effectively, and adapt to evolving circumstances. By acquiring and honing these skills—applied to technical skills—individuals can actively contribute to the transition towards sustainability and the development and implementation of innovative solutions that address environmental challenges and promote a greener future. 
In response to this rapid shift towards a greener and more sustainable global economy, IYF's Green Generation MX program is implementing two new curricula specifically designed to instill in-demand green skills: Data Science and Fundamentals of Energy Efficiency.
Data Science and Fundamentals of Energy Efficiency Curricula
In the manufacturing sector, data science skills such as statistical analysis, machine learning, programming languages, data visualization, and database management play a pivotal role in optimizing processes, improving efficiency, and driving innovation. Similarly, skills related to energy efficiency are important in helping companies to optimize their energy usage, leading to various benefits such as reduced energy consumption, lower greenhouse gas emissions, and improved operational efficiency. Moreover, these green skill sets are closely related to critical thinking, creativity, and analytic problem-solving which employers also demand. 
The IYF team knew that incorporating data science skills in the classroom would require a shift from traditional teaching methods. Designed in collaboration with IA Center, IYF's curriculum includes various games and classroom activities that focus on analyzing real manufacturing data, working on industry-relevant projects, utilizing simulation tools, and collaborating in interdisciplinary teams. Emphasis is placed on practical application, enabling students to gain firsthand experience in data collection, preprocessing, analysis, and interpretation. 
IYF's energy efficiency curriculum also goes beyond traditional teaching methods by incorporating hands-on experiences, case studies, and real-world simulations. In collaboration with AMENEER, we provide practical exercises, such as conducting energy audits or implementing energy-saving measures in a controlled environment, allowing students to gain practical skills and understand the challenges and opportunities associated with energy efficiency in manufacturing. Proficiency in these skills allows manufacturers to identify energy-saving opportunities, develop effective energy management strategies, and implement sustainable production processes.
In addition to these two curricula, in late 2023 IYF will begin developing a curriculum in Electric Vehicle Assembly. This curriculum will also be designed by technical experts to have a positive impact on beneficiaries and the rapidly growing industry itself and should be implemented in classrooms in 2024.
We're committed to scaling up the implementation of these green skills curricula to reach a wider audience and empower a greater number of young people with green skills, preparing them for the future job market and fostering sustainable development in Mexico. However, before moving forward, we recognize the importance of conducting focus groups and studies to assess the effectiveness of the programs and identify areas for improvement. By gathering feedback from students, educators, and other stakeholders, IYF will gain valuable insights into the impact of the curricula and identify any necessary adjustments or enhancements. These findings will inform the refinement of the curricula, ensuring they are tailored to meet the specific needs and preferences of the target audience. Through this iterative process of evaluation and adaptation, the curricula will be optimized for scalability. 
We know we can't do it alone, and that's why one of the key pillars that strengthens and gives relevance to IYF's programs is the partnerships we forge with individuals and organizations interested in the development of critical skills in youth, which in turn directly impacts the economies of the regions where we implement our programs. Together, we can harness our collective expertise, resources, and networks to create innovative, impactful solutions. 
By joining forces, we can make a significant difference in the lives of young people and contribute to the socio-economic development of communities. 
Pamela Loya is Program Manager for IYF's Green Generation MX program.