Newsroom
Welcome to the IYF newsroom. Here you'll find our blog posts, newsletter articles, publications, and videos. We invite you to explore what we've learned through three decades of positive youth development. For media inquiries, please contact Matthew Hobson.
Education is an important part of a young person's life, so it is critical that those responsible for teaching young people have the necessary skills, tools, and support they need

Grounded on the issues young people care about most, IYF's recent strategy refresh embraced youth-responsive proactive adaptation to deepen and expand our existing approaches, capabilities, and models to meet the evolving needs of young people today.

The second video in IYF's Principles for Digital Development video series--"Reuse and Improve."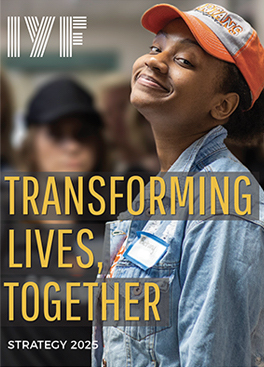 From the IYF Library
Transformation 2025
At the start of 2020, IYF took a critical look at the landscape for the world's young people and how our partnerships could best support them in fulfilling their potential. Armed with 30 years of experience and a successful track