Climate Change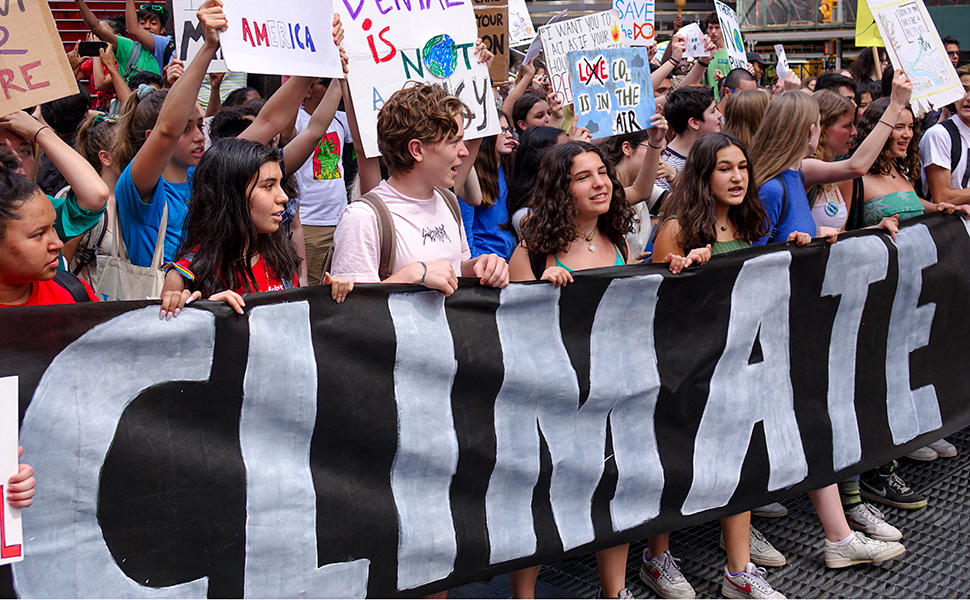 Young people are concerned about their future and the future of the planet. Climate change affects us all, but it is young people who will continue to bear the brunt if urgent climate action is not taken. Understandably, they are increasingly frustrated by the lack of climate action.
As research shows, climate change is an existential threat not only to individuals, but to whole communities, ecosystems, and economies. In fact, scientists from the UN Intergovernmental Panel on Climate Change (IPCC) warn that greenhouse gas (GHG) emissions must be drastically reduced by 2030, and reach net zero by 2050, in order to avert the worst impacts of climate change and maintain a livable planet.
In a large international survey of young people, nearly 60 percent felt "very worried" or "extremely worried" about climate change, and about 45 percent said it impacted their daily lives. However, young people are not waiting idly by for others to take action; rather, they are agents of change, making their voices heard and leading the charge for climate action. IYF stands by, for, and with young people everywhere and believes in protecting their future and the futures of generations to come. Young people and future generations deserve access to natural resources, clean air and water, and habitable land, as well as economic opportunities and the chance to create the future they want.
That's why responding to the challenges presented by climate change is at the core of IYF's Positive Youth Development approach and Transformation 2025 strategy. 
Resources